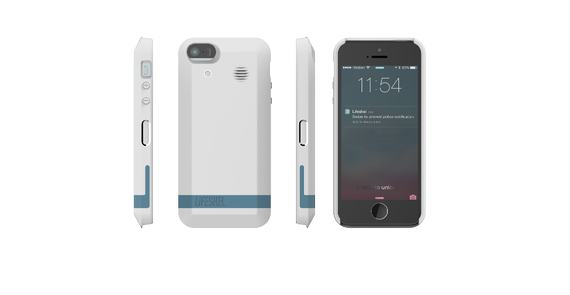 There's also a "check-in" feature that monitors the user's safety. It checks in at pre-set intervals, essentially asking "Are you okay?" If the user doesn't click the buttons on the case, or signals, "No," the device automatically contacts the police. People who have tried test models use the check-in feature frequently when they're walking home late at night from a party or a movie or go for a run at night. The company says their users like having that extra layer of security.
Lifeshel is working on another app that will provide users with a safe community of first responders?trusted friends or other network users who may be nearby and able to respond more quickly and compassionately than the police.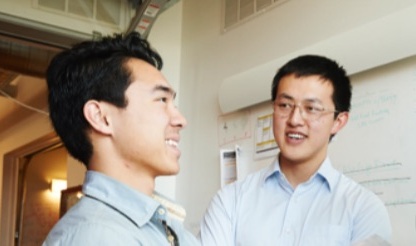 They got to know each other in 2009 when they lived on the same dormitory floor at Carnegie Mellon University (CMU), where?as at almost every other college in America?campus safety has become a prominent concern in the past few years. Wang told me that he and Alan Fu ?knew people on campus who had been sexually assaulted, whose cases were never properly resolved because there was no evidence, there was no concrete data that showed when something happened and how it happened.?
In fact, they drew their inspiration directly from the experience of Leah Yingling, a friend of theirs from CMU, who was attacked one day on a running trail in broad daylight in her hometown of Johnstown, Pennsylvania, and somehow managed, during the attack, to unlock her phone and dial 911, which sounded an alert and led her attacker to flee.
When it comes to assault, and particularly sexual assault, Yingling's attack is a bit unusual. Most women aren't assaulted by strangers or in public. In fact,according to the Rape, Abuse and Incest National Network two-thirds of sexual assaults are committed by someone the victim knows. And in many of those cases, victims fear alerting anybody to their abuse, lest their partner escalate the attacks. In these cases a flashing, screaming iPhone case won't help. But in the small percentage of cases in which the attack is in public and coming from a stranger, the case could provide at least a feeling of safety, if not help a potential victim.
Wang hopes the technology Lifeshel is developing will ?shift the needle? in favor of those assaulted by giving them the means to collect footage and transmit a call for help instantaneously to police. The crucial advantage this technology confers is the ability to activate the system without unlocking the phone. At the same time, it has been designed so that it is very difficult to set off an alarm accidentally. But if that were to happen, the user has a self-selected window of time (say, 30 seconds) to disable the alarm before police are notified. Deactivating the panic mode requires a personalized security gesture or ID combination, so only the owner is able to deactivate the alarm.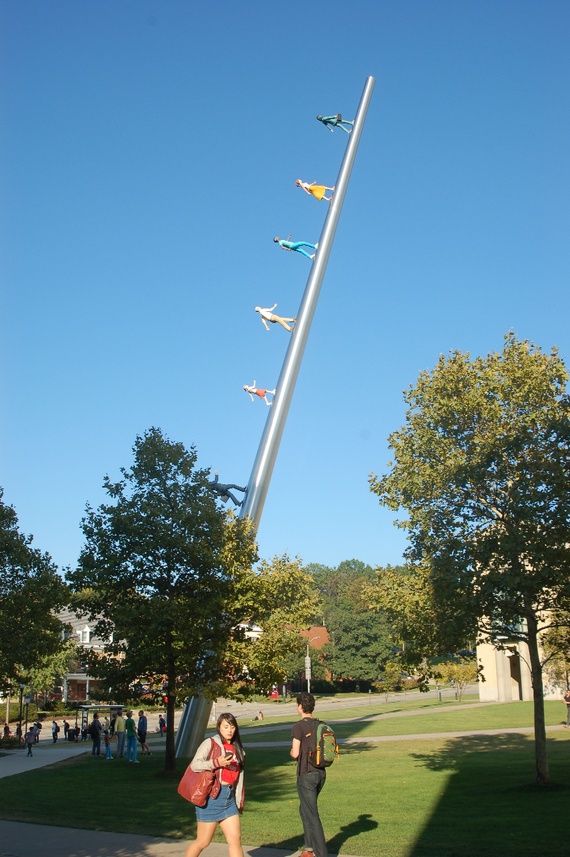 Lifeshel?s cases won?t be available for purchase until the first or second quarter of 2015, but the company has ?established interested communities of consumers through our pre-orders, product testing, and relationships with community-service groups.? For example, they tested a 20-unit network this past year on CMU?s campus, with the assistance of administrators and campus police, to whom the units were distributed. The test was successful. Users were pleased by the sense of security the device provided. The next test will be a 50-unit network used by CMU students.
In addition, Wang and his colleagues have established a strong partnership with Pittsburgh Action Against Rape (PAAR), a victim-service agency and rape-crisis program that has been active since 1972. Wang says the relationship with PAAR has enabled a conversation between the company and sexual-assault victims that allows them to create products designed with special attention to the interests and needs of people who have experienced sexual assault.
For now, the Whistl is being developed for the iPhone 5 and 6, with Android versions to come later.
Sources: The Atlantic,?Lifeshel