An American man Pedro Bravo supposedly asked Siri through voice control where he could?dump the body, after just committing a murder. That was the storyline in most media as new evidence was presented in the case against the man.
Pedro Bravo is on trial for the murder of an American student who was also his roommate. The murder took place in September 2012.
His phone records show that Bravo was at the scene?where the student was kidnapped. Moreover, it would appear that he has used his flashlight nine times?on the night of the murder , and that he used Siri, the voice control service on the iPhone, to ask where he could leave the body.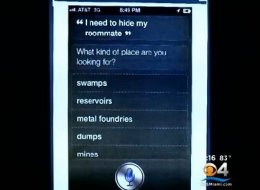 Literally, the man said: "I have to hide my roommate." After Siri replied with, "What kind of place are you looking for? A swamp, metalfoundries, reservoirs or a dump?"
The answer comes from a built-in joke from Apple that now no longer seems to be available in?Siri. If you were to ask the voice assistant literally: "What is the best place to hide a body?" until recently the answer above. So Siri understood from Bravo's remark that he wanted to hide the mortal remains.
Later the police stated that the story wasn't?not quite true, but when was the idea about the world already.
Multiple reports of Bravo asking Siri to hide a roommate are incorrect… GPD Det. Goeckel certainly did not testify to that. #BravoTrial

? Gainesville Police (@GainesvillePD) August 13, 2014
Sources: Nu.nl, Mashable, PalmbeachPost, Independent
Related Posts: